I'm at the end of my themes for the Poetry Fishbowl. Everyone is welcome to suggest themes for upcoming sessions. Later I will list them in a LiveJournal poll and folks can vote to determine the most popular ones.
Current Mood:

curious
That's the guy."

I hid behind the stack of paperwork I clutched in my fist and backed away a step. "What guy?"

"You're the Scanman," he said, and I shrank back further.

I didn't know about the nickname, but I did understand what he was referring to. The copier was in a state of gory disarray because the sheet feeder had been chronically jamming. It had been jamming because of the sheer volume of scanned documents being fed through it on a daily basis. And that scanning, by and large, was mine. Because that, dear friends, is what I do, all day, every day. I'm not the only one who uses the sheet feeder, but I'm the only one who can say that my continued employment rests on those two rollers and that paper tray. Basically I had worked the poor beast into early death by exhaustion like a damn Tauntaun.

"Man," I whined, "I just work here."

As I said, not the only one using the thing, but I still had to blink into the klieg lights when I heard that the company is now considering springing for a commercial-grade machine mostly to accommodate me. My clerical minion status is mighty!

EDIT: We just had a fire drill. Some guy in front of me on the stairs turned around and said, "Hey, it's the Scanman!" I'm nipping this thing in the bud.
I was just walking past the central copier/printer/scanner, which had it guts splayed across the floor like a medical diagram and two repair guys going at it with gewgaws of mystery. As I gingerly tried to step past the carnage, one of the repair guys noticed me and jabbed his partner in the shoulder to point me out. "That's him.
Current Mood:

busy

Current Music:

"Trick Pony," Charlotte Gainsbourg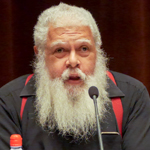 SFWA announces the honor here:
2013 Damon Knight Memorial Grand Master Award: Samuel R. Delany
. I didn't realize he wasn't
already
a Grand Master, what with being so important and influential to the genre (and one of our only well-known writers of color for so long): Think of books like
Dhalgren
,
Stars in My Pockets Like Grains of Sand
, and
Starboard Wine
.
THE PRESS RELEASE
SFWA has named Samuel R. Delany, Jr. (1942– ) as the 2013 DAMON KNIGHT MEMORIAL GRAND MASTER for his contributions to the literature of Science Fiction and Fantasy.

Samuel R. Delany is the author of numerous books of science fiction, including Nova, Dhalgren, Stars in My Pockets Like Grains of Sand, and most recently Through the Valley of the Nest of Spiders. Two of his classic works of science fiction criticism, The Jewel-Hinged Jaw and Starboard Wine, have just been brought back into print by Wesleyan University Press, who will reissue a third, The American Shore, in the summer of 2014.


After winning four Nebula awards and two Hugo awards over the course of his career, Delany was inducted into the Science Fiction and Fantasy Hall of Fame in 2002. Since 2001 he has been a professor of English and Creative Writing at Temple University in Philadelphia, where for three years he was Director of the Graduate Creative Writing Program. In 2010 he won the third J. Lloyd Eaton Lifetime Achievement Award in Science Fiction from the academic Eaton Science Fiction Conference at UCR Libraries. He is also a recipient of the William Whitehead Memorial Award for a lifetime's contribution to lesbian and gay literature.

SFWA PRESIDENT, STEVEN GOULD

One of the perks of being SFWA president is the option of selecting the Science Fiction and Fantasy Writers of America's next Damon Knight Memorial Grand Master. One of the tragedies is we only get to select one a year. That said, from the grains of sand in my pocket, I am delighted to pull this star.

Samuel R. Delany is one of science fiction's most influential authors, critics, and teachers and it is my great honor to announce his selection. When discussing him as this year's choice with the board, past-presidents, and members, the most frequent response I received was, "He's not already?"

Well he is now.

IN HIS OWN WORDS

This award astonishes me, humbles me, and I am honored by it. It recalls to me – with the awareness of mortality age ushers up – the extraordinary writers who did not live to receive it: Roger Zelazny, Joanna Russ, Thomas M. Disch, Octavia E. Butler–as well, from the generation before me, Katherine MacLean, very much alive. I accept the award for them, too: They are the stellar practitioners without whom my own work, dim enough, would have been still dimmer.
- Samuel R. Delany

The DAMON KNIGHT MEMORIAL GRAND MASTER is given by SFWA for "lifetime achievement in science fiction and/or fantasy." Delany joins the Grand Master ranks alongside such legends as Isaac Asimov, Alfred Bester, Harlan Ellison, Ursula K. Le Guin, Connie Willis, and Gene Wolfe. The award will be presented at the 49th Annual Nebula Awards Weekend in San Jose, CA, May 16-18, 2014.

More information on the award's history and the Nebula Award Weekend can be found here.
It's about time! Congratulations to Mr. Delaney!
Chris
unsure
, but let
Rupert Goodwins
explain
[FB thread link]:

On the list of security issues to worry about, it's somewhere down there alongside sentient raspberry jelly evolving the ability to eat your flash drives and telepathically transmit your banking codes to a Mafia-controlled suet pudding.
Just how threatening is BadBIOS, the virus that allegedly communicates through PCs' mic/speakers? Bruce Schneier is


No. That isn't how it works for us. That assumption is all sorts of creepy.

Now, I would have loved to get telepathy as a wedding gift, but I don't have any fairy godmothers (good, evil, or otherwise) to grant me wishes. If I did have a fairy godmother the last thing on earth I'd wish for is to be the appendage of someone else.

Eventually, through repeated application of the clue hammer and outright refusal to follow through on the assumption, we managed to get most people we had regular contact with to mostly treat us as two separate dragons rather than one two-headed dragon.

That worked well for us when I wanted to be polyamourous and he wanted to be monogamous. We worked it out as two dragons sharing a lair and it ended up better for us both. My having another partner (Malovich) then all three of us sharing a household roused that assumption again and this time it went all squiggly.

See, as far as I can understand it, when this assumption comes into play it must find a multi-headed dragon to work. With just two dragons the choice is obvious, but with THREE dragons (none of which are clearly subordinate) the choice isn't clear. Complicating the search is that which dragons are superglued together says something about how the relationships are perceived. These perceptions affect how people act towards us.

Interestingly enough, multi-headedness is generally considered a positive and natural property of relationships. So when people use the "two-as-one" to treat my partner(s) and I as a multi-headed dragon they often think they are doing something good for us. It can be quite awkward to explain "don't do that" to someone who thinks they have just bonded with me over the validity of my relationship(s) and my status with regards to it. Or to someone who didn't notice what they were doing.

The flipside of this is when I (or one of my partners) has a conflict with someone. I'll call this type of situation "all together, over the cliff". Quite a few years ago, I had a conflict with someone and asked him for a 'time out'. He replied affirmative... on behalf of both him and his partner. The letter had been to him only. Conflict can bring out multi-headed assumptions.

People like to pick sides in a fight and if we can't pick sides then we tend to assume that our only other option is to do nothing while standing very still and hoping nothing eats us. This is where being a multi-headed dragon is a comfort. A multi-headed dragon doesn't have to enlist the support of its other heads, they are part of it, therefore, of course, they will be on its side (even if they are sleeping). Fighting a multi-headed dragon is comforting as well, since you can be certain who the enemy is.

That's the theory, at least.

More often, what I've seen has been "all together, off the cliff". People dump my partners and treat them as appendages of mine. Or partners of people I'm in conflict with dumping me because they are acting as a "two-as-one". I also see people who think I (or my partners) will do that to them, because that is how it works.

That's sad. I also think that's unfair. It doesn't have to be like that.

Everybody can be their own dragon.
Back when Draco and I were first married we started having a rather annoying problem. Our marriage triggered a weird assumption. People were assuming that we were attached at the brain. People started assuming that something said to one of us would automatically be known or appreciated by the other. Worse, people started assuming that one of us could (and would) make decisions for both without consultation.
"Its not the broken dreams that break us, it's the ones that we didn't dare to dream."

~Unknown (Stolen from a Facebook friend.)
I'm off to Omaha today, after some morning lawyering here in town connected to my will and estate plan. Just a few days' visit to see some old friends for the last time. Back Monday evening.