are
rather than something you're wearing.
We have a prototype and I'm currently working on a far more sophisticated second-generation prototype. We're also doing market research to try to refine our design approach and get a sense of who would be most interested in this device and what their needs are.
We just presented about the device at Arse Elektronika, to great interest: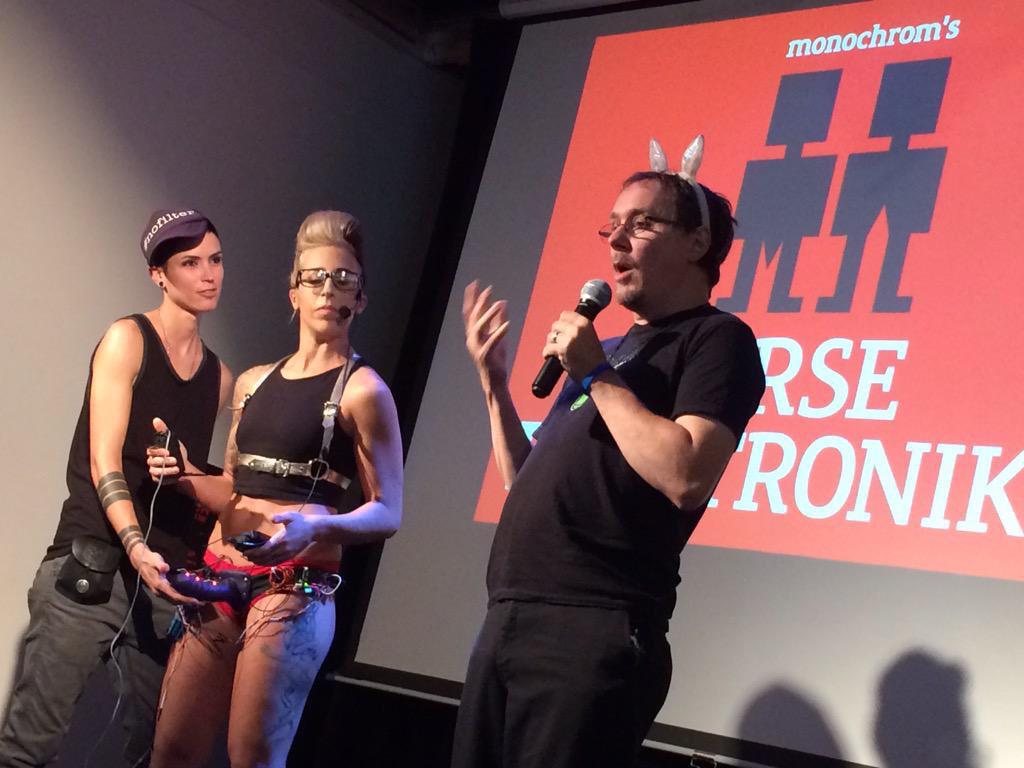 Here's where you come in!
We've put together a survey to ask people about themselves and their interest in this device. The results of this survey are kept confidential and will be used to help us figure out how many people find this device appealing and who you guys are.
It takes about 10 minutes to do, and people who do the survey can optionally enter a giveaway for one of two $50 Amazon gift cards. (The giveaway is only good for users in the US and Canada, sorry.)
Take the survey here
(Note: The survey is now closed. Thank you so much to everyone who responded!)
If you know anyone else who's interested, please feel free to share this survey far and wide. Tell your friends! Post in mailing lists! Help us spread the word!
Want to keep up with developments? Here's a handy list of blog posts about it:
First post
Update 1
Update 2
Update 3
Update 4
Update 5
Update 6
Update 7
Update 8
Update 9
As regular readers of this blog know, my partner Eve Rickert and I are hard at work on a whole new type of sex toy: a strapon dildo covered with sensors that use direct neural stimulation so that the person wearing the strapon can actually feel the device. The idea is that it exploits the brain's plasticity to become a part of the wearer, so it feels like something you